200 HOUR FOUNDATIONAL




YOGA & MEDITATION TEACHER TRAINING
In-Person, in community, in Canada or Costa Rica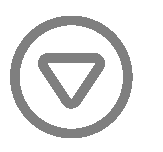 This course is recognized ad certified by the Yoga Alliance. Upon graduation you will be certified to teach.
Both of our training locations are in the heart of nature, where you can reconnect with the Earth.
Study with Facilitators initiated into Ancient Lineages, supported by Masters in India.
Our cirriculum goes beyond the physical practice. Learn more about music, dance, psychology and anti-oppression practices as Yoga.
Enjoy 3 nutritious vegan/vegetarian meals a day prepared with Ayurvedic principles in mid.
Immerse yourself in the Anuttara community. Study, practice and grow with like-minded beings.
"I was able to truly retreat and receive the authentic teachings I was yearning for, I also discovered and worked on so much within myself, meanwhile forging new friendships with beautiful souls from all over the world, in a stunning setting"
- Marta from Canada, Graduate
TAKE THIS TRAINING & GET CERTIFIED TO TEACH:
HATHA YOGA - VINYASA YOGA - TANTRA-KUNDALINI YOGA - CHILDREN'S YOGA

OR

PRENATAL YOGA - YOGA NIDRA - TRAUMA-SENSITIVE YOGA - RESTORATIVE YOGA - PRANAYAMA - MEDITATION
Yoga Alliance Certified




Trauma-Sensitive course facilitators & curriculum




Become a Trauma-Sensitive Yoga & Meditation Teacher




We respect your gender, whatever it is




Discover Yoga through music & dance




Study in a light-hearted and humorous atmosphere




Balances Traditional Eastern Yoga & Western Practices




Learn spiritual psychology




Not Goal-Oriented




Connected to an Authentic Lineage, Honouring Yogic Tradition




We prepare you to teach intuitively & uniquely




YOGA AS A LIFESTYLE




Freedom to find your Yoga (not somebody's else's)



Live, learn & practice in Nature with Spiritual Community
Anuttara Yoga isn't about achieving a perfect posture.

We believe Real Yoga is accessible to all beings regardless of age, shape, size, or colour.
This isn't simply a certification but an investment in a transformative process.
Our goal is not to make cookie-cutter yoga teachers. Our focus instead is on giving our students the tools necessary to grow and develop their own personal teaching styles from a place of inspiration and heart.

Our carefully designed 200-hour trainings provide you the opportunity to reconnect with your heart in a deep and ever-lasting way. Learn tools to support you as you step in to your fullest potential. After this training you will have the skills to establish and support yourse