200 HOUR FOUNDATIONAL




YOGA & MEDITATION TEACHER TRAINING
Live in community, in Costa Rica,

February 2023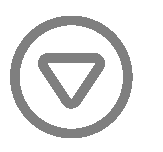 This course is recognized and certified by the Yoga Alliance. Upon graduation you will be certified to teach.
Both of our training locations are in the heart of nature, where you can reconnect with the Earth.
Study with Facilitators initiated into Ancient Lineages, supported by Masters in India.
Our cirriculum goes beyond the physical practice. Learn more about music, dance, psychology and anti-oppression practices as Yoga.
Enjoy 3 nutritious vegan/vegetarian meals a day prepared with Ayurvedic principles in mind.
Immerse yourself in the Anuttara community. Study, practice and grow with like-minded beings.
"I was able to truly retreat and receive the authentic teachings I was yearning for, I also discovered and worked on so much within myself, meanwhile forging new friendships with beautiful souls from all over the world, in a stunning setting"
- Marta from Canada, Graduate
Cabuya Lodge is located in the fishing village of Cabuya (de Cobano) on the southern tip of the Nicoya Peninsula in the province of Puntarenas in Costa Rica. Cabuya is about as close to the "end of the earth" as it gets in Costa Rica, and is one of the most remote towns. For many people, Cabuya is the closest thing to paradise they've been able to find in Costa Rica. Stay in unique, custom built cabins that are bright, cozy and clean. Enjoy a home away from home in rustic elegance. Accomodation options with and without Air Conditioning and kitchens.
Investment: Starting at $3488 CAD
price includes, accommodation, meals & tuition
TAKE THIS TRAINING & GET CERTIFIED TO TEACH:
HATHA YOGA - VINYASA YOGA - TANTRA-KUNDALINI YOGA - YOGA NIDRA - TRAUMA-SENSITIVE YOGA - RESTORATIVE YOGA - PRANAYAMA - MEDITATION