200 HOUR




YOGA & MEDITATION TEACHER TRAINING
Anuttara Ashram, Northern Canada




July 12 - August 4, 2022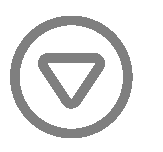 "This isn't just a Yoga Teacher Training, this will change your life!"




- Anna-Lena, Anuttara Graduate
The Location:

Anuttara Ashram
Anuttara Ashram exists within the Nisga'a Nation. Located on 100 acres of natural old-growth forest with rolling hills, surrounded by snow-capped mountains, cliffs, waterfalls, and the beautiful Nass river, this teacher training is in a location unlike any other. Completely off-grid, with wildlife, fresh mountain air, and pure silence, Anuttara Ashram provides a natural setting to get away from our typically hectic lives and fully immerse in the nature of our true selves. Stay in a cabin, a lovely shared dorm or in your own cozy tent. Wake to the sounds of birds, wander the mossy forests and watch the moon rise over the mountains. Enjoy rustic, simple living in the wild and green Nass Valley.
IMG_20190930_114217_edited
WHY CHOOSE




Anuttara Yoga?
Traditional Yoga Connected with an Authentic lineage & Enlightened Guru
Professional and experienced facilitators
Learn spiritual psychology
Trainings are done in harmony with nature
A beautiful blend of East & West
Study in a light-hearted and humorous atmosphere
Discover Yoga through music & dance
Freedom to find your Yoga (

not somebody else's

)
TAKE THIS TRAINING & GET CERTIFIED TO TEACH:
HATHA YOGA - VINYASA YOGA - TANTRA-KUNDALINI YOGA - CHILDREN'S YOGA - YOGA NIDRA - TRAUMA-SENSITIVE YOGA - RESTORATIVE YOGA - PRANAYAMA - MEDITATION
Who is this training for?
Beings interested in creating inclusive sacred spaces
Beings interested in learning to teach spiritual yoga and meditation
Beings interested in Traditional Yoga and Modern accessibilty
New Yogis and Longer Term practitioners
People who know yoga is not just a physical practice
Beings interested in learning to teach from the heart
HIGHLIGHTS




What will you learn?
Multiple styles of Yoga (restorative, vinyasa, hatha, tantra-kundalini yoga, yoga nidra, prenatal yoga)
Multiple styles of Meditation
Yoga Philosophy & Yoga Psychology
How to create inclusive & sacred spaces
How to provide adjustments and healing touch