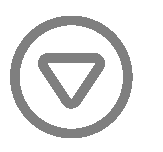 "A transformational experience."
In all of our yoga teacher trainings, in-person or online, you can expect...
​​​
Trauma-informed care

Empowering practices

Transformational experiences

Yogic & Tantric Philosophy

Daily meditation practices

Connection to authentic spiritual traditions

Spiritually enlightening lectures

Yoga beyond the physical

Yogic Lifestyle and Ayurveda

Sustainability and nature as a value

Non-violent communication

Humor!

Body-affirming and accessible yoga asana

Supportive and dedicated practitioners as facilitators
Community over Competition
At Anuttara, we organize our collective in a non-hierarhical framework. We understand students are also teachers, just as teachers are also students. Wisdom flows both directions. When we are sharing as a collective and empowering each other, rather than suppressing each other out of completion or envy, we become an incredibly strong web that can support us when we fall as well as lift us up higher than we could ever go alone. This is one small way we commit to cultivating a decolonized future.
Our intention in offering all of our Yoga Teacher Trainings is to create a framework for students to discover and become familiar with their natural being. With the blessings of the Shivoham Tantra lineage. We offer non-goal oriented, body affirming, meditative yoga in a variety of styles (vinyasa, restorative, Hatha, Tantra-Kundalini ect). Our school and trainings place a love of truth at the center of all we offer.
We believe authentic Yoga is accessible to all beings, regardless of gender, sex, race, class, size, ability, or any other characteristic. We strive to make our programs trauma-sensitive, inviting, & inclusive to all.
​
We offer scholarships to BIPOC, LGBTQ+, folks with disabilities, folks who are financially disadvantaged, and other folks who are underrepresented in the Yoga world.
We always hope to connect with students who are earnestly seeking to know themselves and to deepen their practice. We welcome beginners and advanced practitioners alike. We are not interested in creating cookie-cutter teachers but in helping you connect with your own heart. Whether you intend to teach or to simply deepen into your own practice, you are welcome here.
"Anuttara was the yoga school I needed. There are so many options out there but Anuttara was the one that my entire being knew would be worth the time. I can now go confidently into the world not only as a yogini but as a person, a human, a being of the Divine"
​
- Jessica M. (YTT Graduate)
Anuttara's Facilitators have been initiated into various authentic lineages including Christianity, Buddhism, Tibetan Buddhism, Shamanism, Tantra & Vedanta. Together we blend these teachings into clear and concise pointings to Spiritual Truth. As a team we make trips to India every year to further our studies in Yoga, Meditation, Philosophy, and Spirituality.

Anuttara Yoga is supported by the loving guidance of Guruji Raj Kumar of the Shivoham Tradition. It is through his blessings that we share with our students deep, authentic, and life-altering practices that have not been watered down or lost in Spiritual Materialism. Everything we do is built from the Heart with the intention to bring people into authentic experiences of themselves.
Yoga for us is not a job or a hobby it is a way of life that we are ever-evolving into. Although Anuttara's Trainings are always the same in essence, we as teachers never stop seeing ourselves as Students. We are always depending our studies in everything from scripture to leading science.

It is important for us that we are always providing our students with the highest quality training that we can provide. As we grow, this training grows.
Yoga and even more specifically, Tantric Yoga is a practice and understanding of diversity. The very basic explanation of Tantra philosophy is that all of life is sacred. Yoga in its highest understanding is the unified perception of all of life as one totality. Therefore, as a Tantrik Yoga School, we perceive all of life as Holy. No one being or life form is higher or greater than another, for we are all ultimately One.

We strive to provide inclusive teachings. It is important to us that our students graduate with an understanding of how to modify postures for different bodies, teach non-goal oriented classes, use trauma-sensitive language, provide modifications and adjustments only when condoned, & use diversifying language. We ensure that our students are aware of cultural appropriation, privilege, how to make their classes inviting and inclusive to all, and the pyramid of disempowerment.
Anuttara Trainings are Unique because we provide a broad-synthesis of the full Yogic Tradition. We make sure that our students graduate understanding that Yoga is far more than a physical practice. We teach various Yogic practices including dance, singing, meditation, service, mantra, food, health, morals, ethics, and more.

Anuttara Yoga Teacher Trainings teach yoga not as a physical practice that needs to be done to get fit or lose weight. Anuttara views the body as a vibrant vessel through which spirit flows. Whether you are are aware of it or not you are constantly moving through asana-s. The way you sit or stand to read this very text is an asana which is a reflection of your state of being, your psyche, and the way in which you are perceiving the world.

At Anuttara we feel that Yoga is weaved into every aspect of your life. Many of us are just simply waiting for the tools and the necessary change in perspective in order to see this light within everything. It is our intention that this training will help others wake up to this fact.
Our intention is to imbue all we do with love and to come to know ourselves as Loving Awareness.
Online Yoga Teacher Training
Online Yoga Teacher Training
In-Person Yoga Teacher Training
In-PersonYoga Teacher Trainings
CONTINUING EDUCATION PROGRAMS
Becoming a Yoga Teacher is not the end of the road, it is vital to continue growing and evolving as a student. Anuttara offers Yoga Alliance Continuing Education courses, which are a requirement to be registered as a Yoga Teacher with the Yoga Alliance. However, these courses are also open to everyone to stay inspired and continue their education!