200 HOUR FOUNDATIONAL




YOGA & MEDITATION TEACHER TRAINING
Cabuya Lodge, Costa Rica




February 11 - March 11, 2023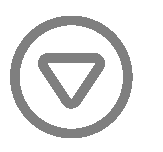 "Yoga is not just about asana. The physical practice is a gateway for many people to find deeper meaning in their life. We honour the practice of asana while also opening our students up to Yoga beyond the mat. Anuttara is for those who are craving something deeper and more authentic."




-Artemis Emily Doyle, Co-founder and Facilitator of Anuttara Yoga
The Location:

Cabuya Lodge
Cabuya Lodge is located in the fishing village of Cabuya (de Cobano) on the southern tip of the Nicoya Peninsula in the province of Puntarenas in Costa Rica. Cabuya is about as close to the "end of the earth" as it gets in Costa Rica, and is one of the most remote towns. For many people, Cabuya is the closest thing to paradise they've been able to find in Costa Rica.Stay in unique, custom built cabins that are bright, cozy and clean. Enjoy a home away from home in rustic elegance. Accomodation options with and without Air Conditioning and kitchens.
Cabuya-Lodge-retreat-venue-costa-rica-surrounding-area-2
Cabuya-Lodge-retreat-venue-costa-rica-surrounding-area-2
WHY CHOOSE




Anuttara Yoga?
Traditional Yoga Connected with an Authentic lineage & Enlightened Guru
Professional and experienced facilitators
Learn spiritual psychology
Trainings are done in harmony with nature
A beautiful blend of East & West
Study in a light-hearted and humorous atmosphere
Discover Yoga through music & dance
Freedom to find your Yoga (

not somebody else's

)
TAKE THIS TRAINING & GET CERTIFIED TO TEACH:
HATHA YOGA - VINYASA YOGA - TANTRA-KUNDALINI YOGA - CHILDREN'S YOGA OR PRENATAL YOGA - YOGA NIDRA - TRAUMA-SENSITIVE YOGA - RESTORATIVE YOGA - PRANAYAMA - MEDITATION
Who is this training

for?
Beings interested in creating inclusive sacred spaces