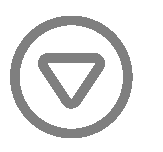 "Yoga is not just about asana. The physical practice is a gateway for many people to find deeper meaning in their life. We honour the practice of asana while also opening our students up to Yoga beyond the mat. Anuttara is for those who are craving something deeper and more authentic."




-Artemis Emily Doyle




Co-founder and Facilitator of Anuttara Yoga
Group Size:
No More than 20
Professional and experienced facilitators
Learn spiritual psychology
Trainings are done in harmony with nature
Honours Yogic Tradition (

while preparing you to teach in a modern world

)
Students graduate ready to teach
Study in a light-hearted and humorous atmosphere
Discover Yoga through music & dance
Freedom to find your Yoga (

not somebody else's

)

This isn't simply a certification but an investment in a transformative process.

Anuttara Yoga Trainings provide the opportunity to reconnect with something deep inside of yourself that you've long forgotten but never left. Learn tools that keep you connected to your fullest potential and establish you in a lasting spiritual practice which you can share!

Anuttara Yoga has been designed as a gateway into the spiritual science of yoga. This particular training honours ancient traditions while preparing our teachers to teach in a modern world.

Anuttara Yoga focuses on the heart, the witness of consciousness and our higher Selves. This encourages all participants to not just learn through theory, but through personal and transcendental experience.

Anuttara Yoga helps to harmonize body, mind, and spirit into pure being.
This course is open to both those looking to become certified teachers and also to those who are simply looking to break free of their personal illusions.
Got questions? Let's hop on a zoom call
Wondering if this training is right for you?
Read what our Graduates have to say:
Come! Come Do it!
This is for anyone in any stage of their practice, whether you're beginning or far on the path, whether you want to teach or not. There is really something to be gained from this very unique program.
I was so impressed, I was blown away by the depth and the amount of information that was covered.

Anuttara Yoga is different because they don't have an agenda for you, they're trying to develop you as you are not to fit you into what they think a yoga teacher should be.

There is an authenticity to these teachings that I couldn't find anywhere else, that's why I knew I had to take this program.